Sale, assembly and maintenance of modular buildings.
Maintenance Service has been specialising for more than 30 years in the sale, maintenance, relocation and fitting out of modular buildings. New, refurbished or second-hand – modular buildings can provide you with a temporary or long-term solution to your needs.
Construction of customised buildings
Maintenance Service can create modular buildings to meet any requirements, however diverse. Constructions built by Maintenance Service for use as offices, schools or on classified sites comply fully with the standards and regulations in force (ERP, RT 2012, etc.).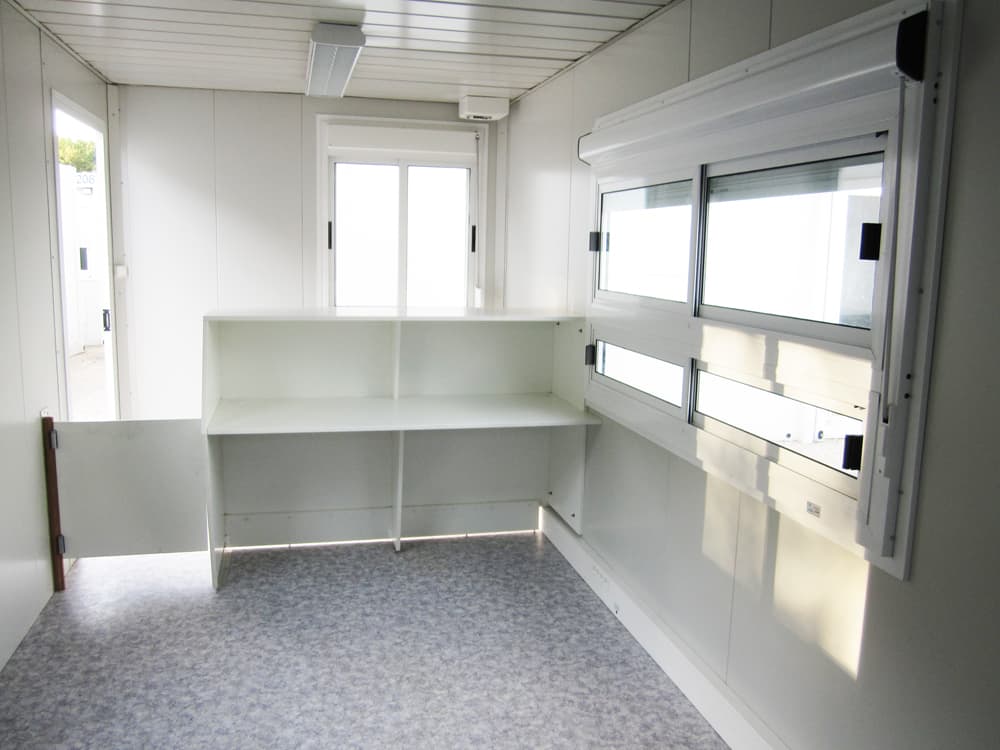 Maintenance Service undertakes the design, construction and fitting out of customised buildings, which can be structures made up of assembled units or modules, and also single-piece constructions. These buildings, designed for sites (site hut, base camp living quarters, mobile site facility), school premises (primary school, crèche,…) or housing, can be adapted to suit specific requirements and demands.
Delivery to site and assembly
Maintenance Service can deliver and assemble your modular buildings on site. The company takes care of the route planning and special road haulage requirements for the delivery to site, where its own experienced technicians assemble the buildings to ensure a professional finish.
Maintenance and refurbishment services
From simple maintenance to complex refurbishment, Maintenance Service can undertake all types of works on modular buildings
Some examples of maintenance operations: lock replacement, repair and replacement of plumbing systems and electrical wiring, renovation, general repairs, etc.
Maintenance Service can assist and advise at all stages of a turnkey project, from drawing up plans and obtaining the necessary building permits through to final completion..
Maintenance Service puts its experience and expertise in modular construction at the service of both professional and private clients in all sectors (local authorities, town halls, schools, associations, construction companies, etc.). Its technicians are trained regularly in the repair and welding of gas installations and hold the necessary safe driving aptitude certificates for lifting operations (CACES).
COLAS • VINCI • BOUYGUES • EIFFAGE • VILLE DE FRESNES • SADE • VEOLIA • SUEZ • DRON LOCATION
Focus – Windscreens replacment
Maintenance Service can replace windscreens and other glass panes on construction machines and industrial equipment. Its specialised team can operate on sites throughout the Paris region (Ile-de-France), offering the client a choice of genuine factory-original or compatible spare parts for all types of machine (lifting, construction, railway works, etc.).
Maintenance Service is based in Gretz-Armainvilliers, Seine-et-Marne (77).
Operates up to 300km distance around Paris
Maintenance Service
ZI Ampère
58 rue de Maison Rouge
77220 Gretz-Armainvilliers
France
Tél. +(33) 01 64 42 59 55